Cancers of the colon and rectum are among the most common in the United States, diagnosed in more than 135,000 people each year. The treatment of colorectal cancer can vary from surgical removal of a small early-stage tumor to more intensive treatment of cancer that has spread to the liver or other organs. At John Theurer Cancer Center, part of Hackensack University Medical Center in New Jersey, a multidisciplinary team of colorectal cancer specialists forms the foundation of a comprehensive program that provides advanced treatments and support for people with this disease, with the goal of curing the cancer while maintaining optimal quality of life.
An Integrated Team
Our colorectal cancer team includes gastrointestinal oncologists and surgeons, radiation oncologists, pathologists, interventional radiologists, gastroenterologists, and oncology nurses. For more than a decade, our specialists have met at a regular Tumor Board to discuss each case, combining their expertise to provide coordinated, personalized care for each of our patients, tailored to the stage and biology of their disease. Because colorectal cancer can affect quality of life, your team also includes nutritionists, social workers, palliative care providers, and others to help meet your personal needs. We want you to be as strong and comfortable as possible during your treatment, and beyond.
Minimally Invasive Colorectal Cancer Surgery
Our gastrointestinal cancer surgeons treat a high volume of patients and have exceptional expertise performing the full range of surgical techniques. Whenever possible, they use minimally invasive approaches, including robotic-assisted surgery, to remove colorectal tumors—resulting in smaller incisions, less discomfort after surgery, and a speedier return to your normal activities. Our surgeons are equally skilled at performing open surgical procedures as well as reconstruction of the large intestine to prevent the need for a permanent ostomy (an external bag to collect wastes) whenever feasible.
Endoscopic Evaluation and Treatment of Rectal Cancers
Some patients with superficial rectal cancer (mucosal and submucosal lesions) can have the tumor removed through an endoscope. If a suspicious lesion is found during colonoscopy and a biopsy indicates it is cancerous, our interventional endoscopists use endoscopic ultrasound—the insertion of a scope into the rectum and the use of high-energy sound waves—to evaluate the depth of the lesion's growth into the rectal wall. If the cancer has not grown too deeply, the endoscopist can remove it through the scope, guided by a camera at its tip, and suture the remaining tissue. This approach enables some patients with rectal cancer to avoid surgery and the need for a colostomy (a bag worn outside the abdomen to collect waste). This technique demonstrates our commitment to conserving our patients' quality of life as much as possible.
Innovative Chemotherapy and Immunotherapy
We offer chemotherapy combinations and targeted therapies based on the latest medical research findings, choosing anticancer drugs based on the biology of your disease. We analyze your cancer to identify genetic mutations and learn about the molecular signals driving its growth. This "precision medicine" approach ensures that you receive the therapy that is best suited for your cancer. Patients with a specific type of genetically mutated colorectal cancer may be eligible to receive immunotherapy, which boosts the power of the immune system to find and destroy cancer cells. You can receive infusion therapies in our comfortable infusion suite, which is staffed by experienced oncology nurses who monitor your health and comfort during your treatment.
Specialized Care for People with Colorectal Cancer Metastases
When colorectal cancer spreads outside of the large intestine, it often travels to the liver, presenting a special treatment challenge. The experts at John Theurer Cancer Center offer advanced therapies for colorectal cancer metastases, such as:
Interventional radiology treatments. Patients may receive chemotherapy, radiation therapy, or intense heat delivered directly into tumors through arteries supplying the liver. Examples include radioembolization with yttrium-90, chemoembolization (in which anticancer medication is delivered directly to tumor cells), and radiofrequency ablation (killing tumors cells with intense heat). Our interventional radiologists are highly experienced performing these procedures.
Radiation therapy. We offer stereotactic body radiation therapy for people with metastatic colorectal cancer. Given in just a few sessions, high doses of radiation are delivered extremely precisely and carefully to specific targets. This is made possible by high-tech advances in radiation therapy delivery systems, computerized planning, patient positioning, and image guidance.
Access to Novel Clinical Trials
Clinical trials offer hope to patients with colorectal cancers that have come back despite prior treatment, cannot be removed surgically, are no longer responding to treatment, or have metastasized. John Theurer Cancer Center conducts more clinical trials than any other cancer center in New Jersey. We also have a dedicated Phase I Clinical Trial Program, offering access to new treatments during their earliest stage of evaluation in patients. You may have the opportunity to participate in a clinical trial of an innovative treatment.
Latest News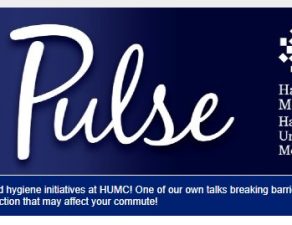 Dr. Donald McCain On Saving Lives & Breaking Barriers There's no doubt, Dr. Donald McCain…