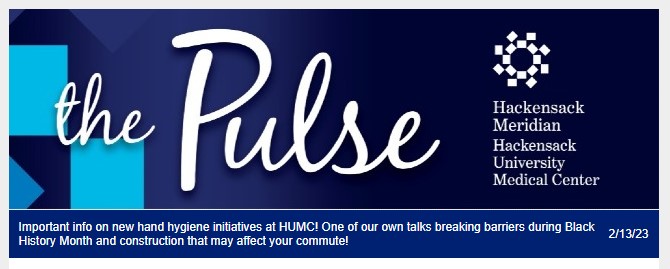 Dr. Donald McCain On Saving Lives & Breaking Barriers
There's no doubt, Dr. Donald McCain loves what he does.
"I have the best job anyone can ever have. I get to wake up and look forward to saving patients' lives every day," said Dr. McCain. "Seeing kids who have gone into medicine, who will probably save me someday, is what I live for."
And he's giving his patients hope as they fight to survive one of the most frightening diagnoses a person could ever receive.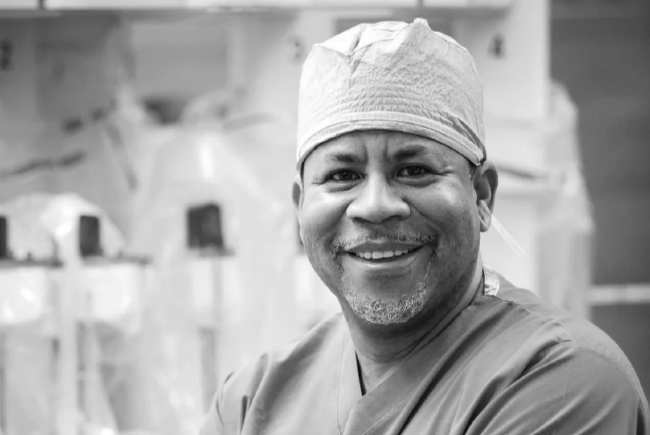 More than 2,000 patients turned to Dr. Donald A. McCain for their cancer care. Dr. McCain is the chief of Surgical Oncology and vice chair of the John Theurer Cancer Center at Hackensack University Medical Center. And he says now more than ever, he's grateful for the higher level of diversity in the medical world. An acceptance and respect that he says didn't exist during his time of training and medical school.
"Over time it's been so awesome to watch the difference and acceptance of black physicians. The reception you get from staff and patients — it's better respect. You don't have to explain yourself. For the younger physicians now there are so many more opportunitieies for them. I would always recommend working hard and shine. But I had a lot of barriers to break down," Dr. McCain said.
"I had to work way harder to even be considered, which meant I never took a break."
Dr. McCain has an extensive background. He now has the largest single practice performance of sentinel lymph biopsies and dissections. He is a board-certified surgical oncologist whose major interests are melanoma, gastric cancer, colorectal cancer, hepatobiliary cancer, sarcomas and micrometastasis. He holds an academic appointment at Rutgers Medical School. Prior to coming to Hackensack University Medical Center, he completed his surgical oncology fellowship at Memorial Sloan-Kettering Cancer Center.
He holds memberships in several key national and regional professional organizations. His work has been published extensively and he has been recognized throughout his career for research excellence.
In 2001, Dr. McCain joined Hackensack University Medical Center. "Coming out of Memorial Sloan-Kettering, it was important to me to be part of the most premiere hospital. Hackensack has the highest-level of care offered and excellent colleagues to work with in different fields. It is certainly where you want to be. Having a teaching residency program is very important," said Dr. McCain. "I enjoy being able to teach the next generation of surgical residents."
Five days a week, Dr. McCain is in the OR. He performs five or six outpatient procedures a day or two to three complex inpatient cases a day – such as pancreatic cancers or liver dissections.
Since December 18, Dr. McCain has been performing surgeries in the new Helena Theurer Pavilion at HackensackUMC. The pavilion is an impressive nine-story, 530,000-square-foot, state-of-the-art facilities that include 24 state-of-the-art operating rooms. Dr. McCain serves as the physician-in-charge of OR Operations. "We have one of the most advanced ORs in the United States. It's super high-tech. Patients have private rooms. We can do a consult in the room using the television. We have a high level of capability," said Dr. McCain. "I'm very intricately involved in the functionality of the building and making sure things run well on a daily basis."
Dr. McCain has an extremely busy practice of patients referred to him from around the tristate area. They range in age from 13 to 103 years old – yes, 103! There's no doubt that Dr. McCain's reputation, experience and compassionate demeanor make patients and their loved ones feel at ease. Just go online and read the glowing reviews posted by the patients. He is referred to as a "superhero with a scalpel," an "excellent surgeon," a "rockstar," and a patient said he "greeted my son with the compassion of your favorite uncle."
Patients also post about Dr. McCain's wonderful team, and he agrees! "My office team has been a very important part of my ability to be successful. My team is exceptional," said Dr. McCain.
Dr. McCain wears a lot of hats and he wants to be in optimum health to meet the needs of all the people who count on him. "Professionally, I want to be able to maintain all of the functionality of the titles I have, at the highest level of performance – along with trying to ensure that every patient I operate on can be cancer-free with a good quality of life," he said. "My personal goal is to stay healthy through a good diet and exercise. In addition to maintaining good health, having great family interactions and their support are important to me. I want physicians, team members and my patients to know I'm here for them."
His message for the younger generation — including his 22 year old son — don't let the opportunities of today pass you by. Grateful, that he's been able to make such an incredible difference at HUMC.
"At the end of the day I will say I think I've earned everyone's respect at Hackensack. I appreciate the collaborative, supportive enviroment and it's a pleasure to go there and work."

Download / View

Original Article