In the U.S. there are approximately 26,370 new cases of gastric cancer diagnosed each year and 10,730 deaths due to this disease are expected.
The majority of gastric cancers are adenocarcinomas and there has been a shift towards more tumors located in the upper stomach than the distal stomach. Most patients are 65 and older but proximal tumors tend to occur (proximal, mid or distal) with younger patients.
The best hope for patients with gastric cancer is a complete resection of their disease (referred to as an RO resection). This is achieved with either a total gastrectomy (complete removal of the stomach) or a subtotal gastrectomy (partial removal of the stomach) with an extensive lymph node dissection (at least 15 nodes). The extent of surgery depends on the location and extent of tumor spread. Both procedures provide similar long term survival provided that the surgical margins of resection are tumor free.
Patients who are candidates for surgical resection are then treated with a state-of-the-art approach of combined chemo and radiation therapy as well as neoadjuvant (pre-surgical) chemotherapy which has been proven by a recent intergroup study to significantly increase survival. (INT-0016).  Preoperative CT and PET scans can be helpful in planning surgery and response to treatment.
Patients with more advanced disease may benefit from chemotherapy prior to surgery and continued treatment after (MAGIC trial).
Tumor genetic analysis for the addition of biologics and chemotherapy directed therapy is conducted.
Latest News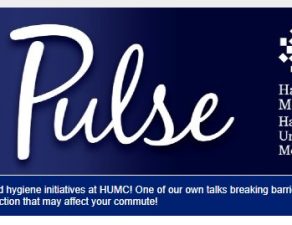 Dr. Donald McCain On Saving Lives & Breaking Barriers There's no doubt, Dr. Donald McCain…