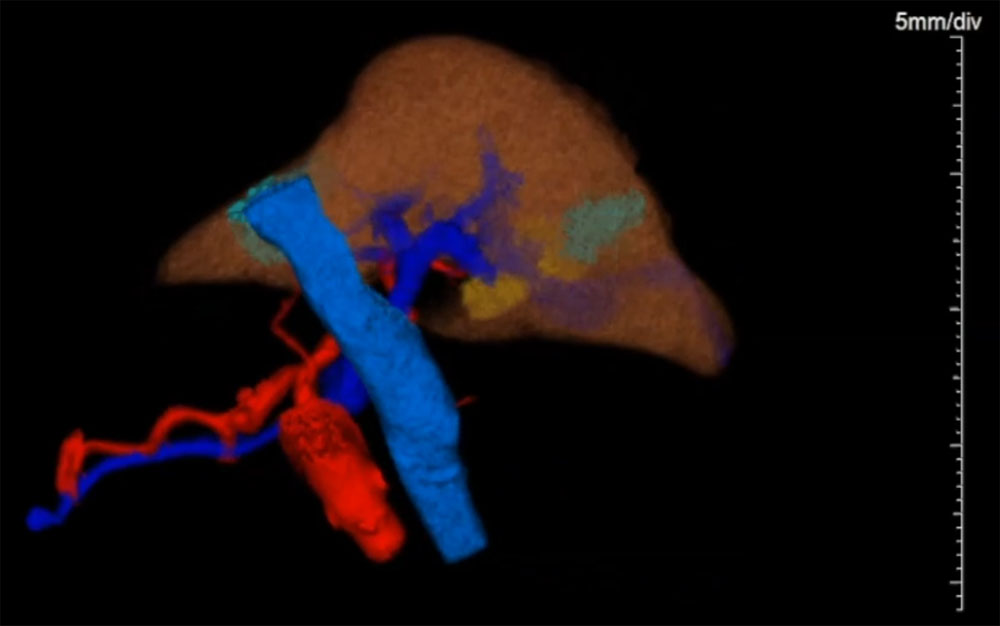 Hepatic Intravascular Diffuse Large B-Cell Lymphoma with Synchronous Metastatic Colorectal Adenocarcinoma
Fatima S. Elgammal, M.D.1*, Helen Wei, M.D., Ph.D.1*, Gregory Grimberg, M.D.1, Rahul Tilani, B.A.4, Tracy Proverbs-Singh, M.D., M.P.H.2, Donald A. McCain, M.D., Ph.D., F.A.C.S3
1 Rutgers New Jersey Medical School, Department of Surgery, Newark, NJ
2 Hackensack University Medical Center, John Theurer Cancer Center, Hematology and Oncology, Hackensack, NJ
3 Hackensack University Medical Center, Department of Surgery, Division of Oncology, Hackensack, NJ
4 College of Osteopathic Medicine, University of New England, Biddeford, ME
Background
Hepatic intravascular large B-cell hepatic lymphoma (IVLBCL) is a rare extra-nodal non-Hodgkin malignancy, characterized by the proliferation of clonal lymphocytes within microvasculature. The incidence of IVLBCL is less than 0.0001%, with tumor cells found in a variety of visceral organs. The presentation of IVLBCL is non-specific, and manifests in one of two variants classified by organ involvement and syndromic presentation. We present a patient with a pathologically confirmed diffuse large B-cell lymphoma of the liver with concurrent metastatic disease from a primary colorectal adenocarcinoma.
Methods
A 79-year-old diabetic man, former smoker with extensive cardiac history, who presented with iron deficiency anemia, underwent a colonoscopy, revealing an ascending colonic mass, the biopsy of which and subsequent right colectomy revealed moderately differentiated invasive colonic adenocarcinoma. PET demonstrated a presumably oligometastatic disease of the liver. The methods we describe include preoperative evaluation with hematologic studies, tumor markers, staging imaging with PET, details of the robot-assisted laparoscopic hepatectomy, and pathologic analysis for adjuvant chemotherapy.
Results
The pathology of the patient's index right colectomy was significant for pT3N0M1 tumor measuring 4 cm. PET revealed a focal area of metastatic disease in the left hepatic lobe, warranting a metastectomy, however intraoperative evaluation revealed multiple hepatic lesions, necessitating left hepatectomy. Pathology of the resected liver was significant for an intravascular diffuse large B-cell lymphoma co-expressing BCL2 and c-MYC, with non-double-hit FISH, Ki > 95%, and normal p53. Histology additionally revealed concurrent metastatic colon adenocarcinoma. The patient is receiving adjuvant chemotherapy with R-CHOP with VCR, and at the time of third cycle of adjuvant therapy, is alive and well, only complaining of occasional fatigue.
Conclusion
While non-Hodgkin lymphoma is a common malignancy, IVLBCL is a rare form of extranodal lymphoma. Preoperative diagnosis is difficult, with resultant delay in diagnosis, due to non-specific symptomatology, biochemical markers, and imaging. Despite poor prognosis, patients with confirmed IVLBCL diagnosis should be started on adjuvant chemotherapy with CHOP-based agents.